Menopause is a term often used to define a period of 12 months after a woman's last menstrual cycle. It is during this time that the production of oestrogen slows down. And, the earlier it happens, the higher is her risk of heart and bone problems. However, a prolonged exposure carries potential threat by causing higher breast and ovarian cancer rates, says the North American Menopause Society.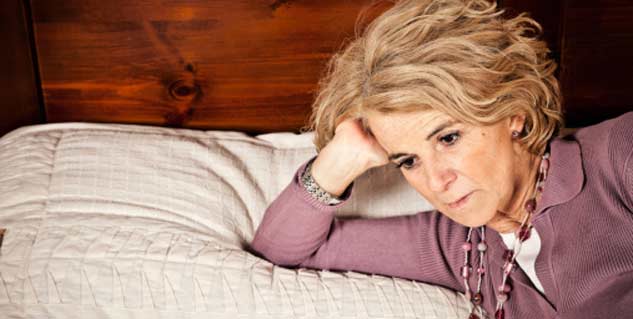 Risk of ovarian cancer
Delayed menopause has its advantages. For instance, women who experience menopause after the age of 52 years usually have a longer life expectancy, says a study published in the American Journal of Epidemiology. This happens because one of the most common causes of death in women i.e. cardiovascular disease is prevented by oestrogen.
However, despite the general positive perception about delayed menopause, there are also certain risks associated with it. The primary risk is the likelihood of ovarian cancer because of a prolonged exposure to oestrogen, and the chances of the risk can be particularly high if menarche, the onset of menstruation, was early and if at any point of time the body received no break from oestrogen exposure such as through pregnancy and breastfeeding, claims May 2010 National Cancer Institute's Guidelines for Risk Evaluation.
Breast density
Prolonged exposure to high oestrogen levels is also associated with development of breast tissue density. A research by Celia Byrne, Ph.D., of Georgetown University showed that women with very dense breasts who experienced prolonged menstrual history or with either late natural menopause or had delayed premenopausal years with hormone replacement therapy are at the risk.
Mammograms from Women's Health Initiative were examined and women with high breast density were found to be at higher risk of developing breast cancer. There is a dramatic reduction in breast density at menopause, which implies that women with high density and late menopause have compound factors that increase their risk.
Image source: Getty Images
Read more on Menopause.